Contact us if you are interested in National or International concrete speciaty work. We would be happy to accomodate you.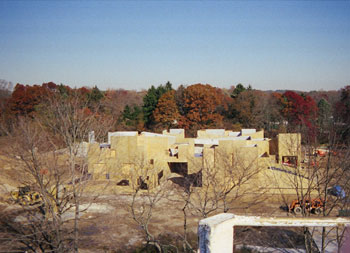 2006 Old Westbury, New York:
Tom Ralston has been teaching and hosting seminars/demonars for over 15 years. In 2003 Tom taught a seminar in Orlando Seminar on Acid Staining Tom met a gentleman from New York who attended Tom's seminar and after said that he would like to fly Tom out to both consult on his project as well as give a bid to fly out the TRC detail crew to stain all of his 27,000 SF of vertical concrete (see New York's project in Acid Staining). The concrete structure for the home was built like an elaborate tilt up project with over 120 pieces of vertical concrete that fit together like a jigsaw puzzle. In 2006 Tom flew out to New York and negotiated a deal to send crews out and perform the acid staining and sealing work. The TRC crews spent almost 2.5 weeks for the entire project.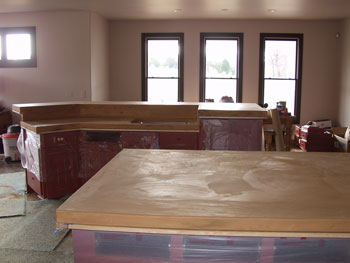 2004 Atlanta Georgia:
The TRC crews were flown out to Atlanta, Georgia in 2004 to construct 9 countertops for a residence just outside of Atlanta. Tom and his crew met with Industry leader Bobby Harris to construct all 9 countertops in just 2-days. Tom, his foreman Victor Gomez and Crew Chief Tracy Whitesell and Bobby Harris worked 12 hour days to make sure that the countertops were built in the scheduling window provided.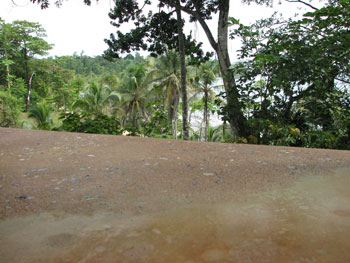 2007 Boca Del Toro, Panama:
Tom received a phone call from a woman in 2007 who had just seen the Rockview Floors on the TRC website and exitedly exclaimed by phone, "I have to have those floors in my house in Panama." Boca Del Toro is known for its surf and Tom, a lifelong surfer, could not resist. "Although there was only one day that surf was really good, I couldn't go out because it was the day of our largest interior pour. It was all good though just taking periodic dips in the Caribbean Ocean."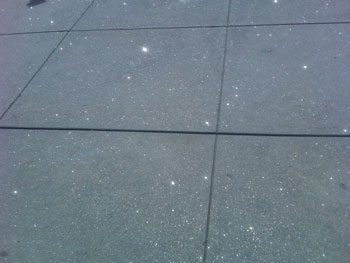 2012 San Antonio Texas:
Tom Ralston Concrete's sister company Pacific Palette sells a product known as Sparkle Grain and Tom will come out for personal consulting or send out experienced finishers as per request to assist with delicate pours for clients in the United States or in the World. In June of 2012 TRC sent a lead foreman to help out on a high profile pour along San Antonio's Riverwalk....the pour went extremely well.
COMING SOON!! November 2012 Aruba, The Netherland Antilles:
Tom Ralston will travel to Aruba this November to consult on an 8,000 SF home with interior floors as well as 4,000 SF of patios and pool decks. The pours will most likely be in December of 2012 or January of 2013. TRC will post an update and photos as the project begins.