by Stacey Enesey Klemenc
The Decorative Concrete Hall of Fame announced its first group of honorees at the 2010 Concrete Decor Show & Spring Training, in Phoenix, Ariz. It was only fitting that the Hall of Fame welcome its 2011 inductees at the 2011 Concrete Decor Show, held last March in Nashville, Tenn.

The new members were chosen by Hall of Fame members and owners and staff of Concrete Decor parent company Professional Trade Publications Inc., which manages the Hall of Fame.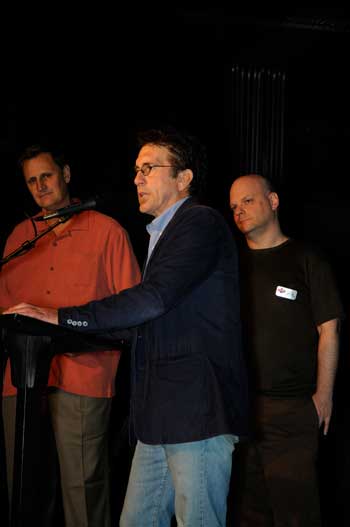 The Decorative Concrete Hall of Fame was established to honor individuals and companies who have gone beyond the call of duty to help promote decorative concrete as a thriving business and a constantly evolving art form. These individuals' achievements and their commitment to excellence and innovation have helped the decorative concrete industry grow.