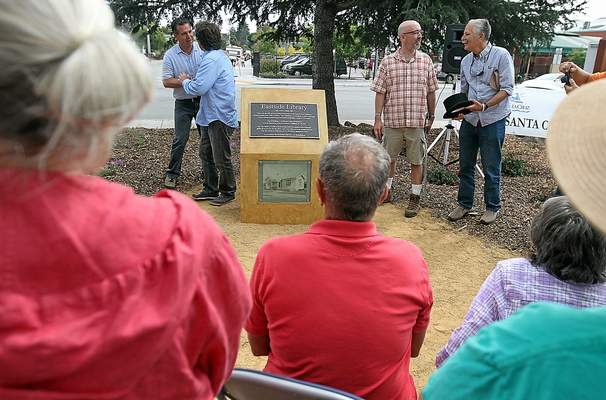 Tom Ralston Concrete created a beautiful monument to honor and recognize the area where the East Side Library once stood. Below on left of memorial Tom Ralston gets a thank you and a congratulatory handshake by Santa Cruz City Council member David Terrazas. On the right of the monument is historian Dan Model and Mayor Don Lane. Ralston poured the monument with a cast in place method and blocked out for 4-photo etched pictures of the East Side Library. The concrete was colored with a Yellowstone color hardener and followed by an Antique Amber acid stain; and 3-coats of sealer.
Photo Credit: Shmuel Thaler — Santa Cruz Sentinel
Read the article in the Santa Cruz Sentinel.