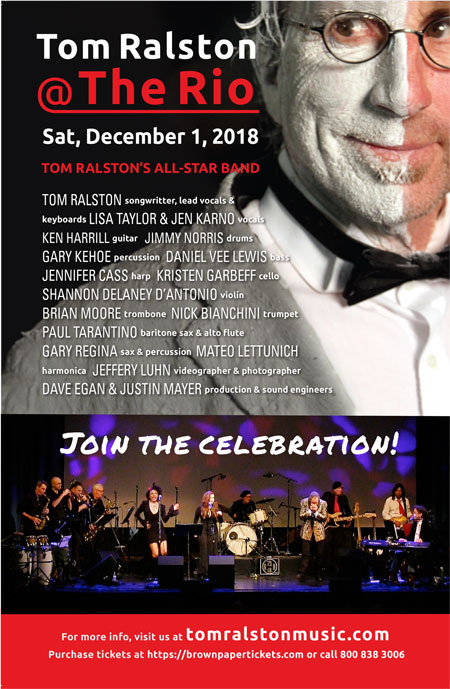 Tom Ralston's All Star 15-piece band will be playing at The Rio Theatre on December 1st 2018 at 7pm. Tom will be playing his original songs from each of his 2-CD's Ruminations and Nomads and Nightingales. In addition the Band will play some songs on the 3rd CD Written in the Stars to be released in 2019.
You can get a good gist of Tom's music and the fabulous musicians who play with him on Facebook. Follow us!
Background music in this beautiful video courtesy of Tom Ralston.