CLOSING CONCEPT
In February, the Decorative Concrete Institute hosted a workshop on getting started in the industry. For more information on the institute, visit www.decorativeconcreteinstitute.com.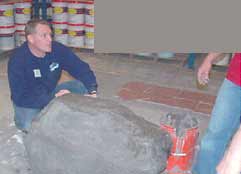 Stan Pace, President of FossilCrete, shows bow the product can be used to create false boulders for landscaping and pool applications.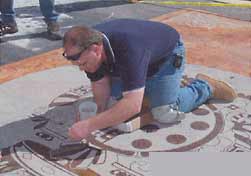 Glen Roman, Brickform Rafco Products, applies stains to a sandblasted design.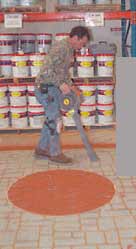 Mike Speacb, Tropical Toppings, cleans up after applying the first color in his spray down system demonstration.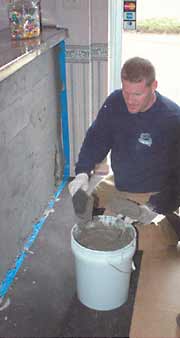 Stan Pace applies FossilCrete to a wall. The FossilCrete will then be stamped and colored to create a natural stone look for the entryway.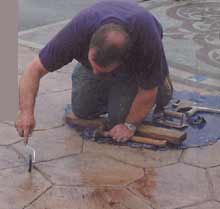 Dave Verlennich, Verlennich Masonry & Concrete, uses a small roller to make sure the joints are clean after a stamped concrete application.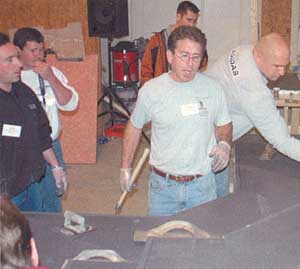 Tom Ralston (center), Tom Ralston Concrete, discusses the techniqaes used to build a concrete countertor.