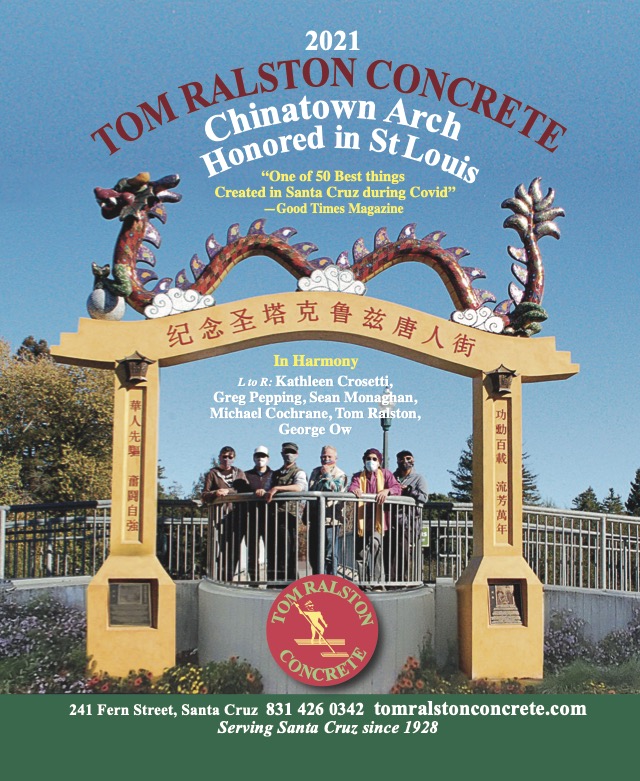 The Decorative Concrete Council (DCC), a specialty council of the American Society of Concrete Contractors (ASCC), St. Louis, Mo., has announced the winners of its 13th annual Decorative Concrete Awards competition. The winners were recognized at ASCC's Annual Conference, September 23, 2021.
Tom Ralston Concrete's Chinatown Arch was awared 2nd place for the Decorative Concrete Council Award : Multiple Applications, Under 5,000 SF.
Good Times Magazine called the arch "One of the 50 best things created in Santa Cruz during COVID."