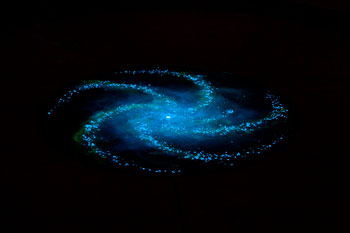 The Milky Way Medallion was created for the Larry and Lisa Pott residence using the Tom Ralston Concrete Lumi Lumi Product. The Pott's decided to hire Tom Ralston Concrete and create a grand getaway right in their own back yard. This particular paradise will include a swimming pool and a giant slide, a jacuzzi, a 1200 SF guest house, a grand Rumford Fireplace, Bocce Ball court and a BBQ and sink. What could be more fitting than to incorporate a Lumi Lumi Milky Way Medallion--a signature piece by Tom Ralston Concrete—to highlight the new play land.
This project won a first place award in the Cast-In-Place Special Finishes, Under 5000 Square Feet category of the Decorative Concrete Council Awards in 2014.
More details can be found on the Pott project by viewing the Concrete Construction June 2014 article.
We are proud that this project won the cover of August 2014 Durability + Design magazine.