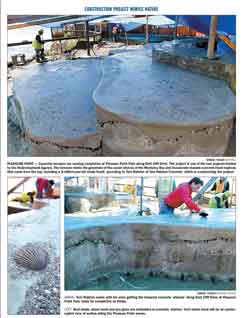 Tom Ralston Concrete contractors were contracted to develop nature based seating at Pleasure Point. Santa Cruz Sentinel features the project on the front page of the April 14, 2012 issue of the paper.
See more spectacular images of the Pleasure Point Project. View the Sentinel PDF.
CONSTRUCTION PROJECT MIMICS NATURE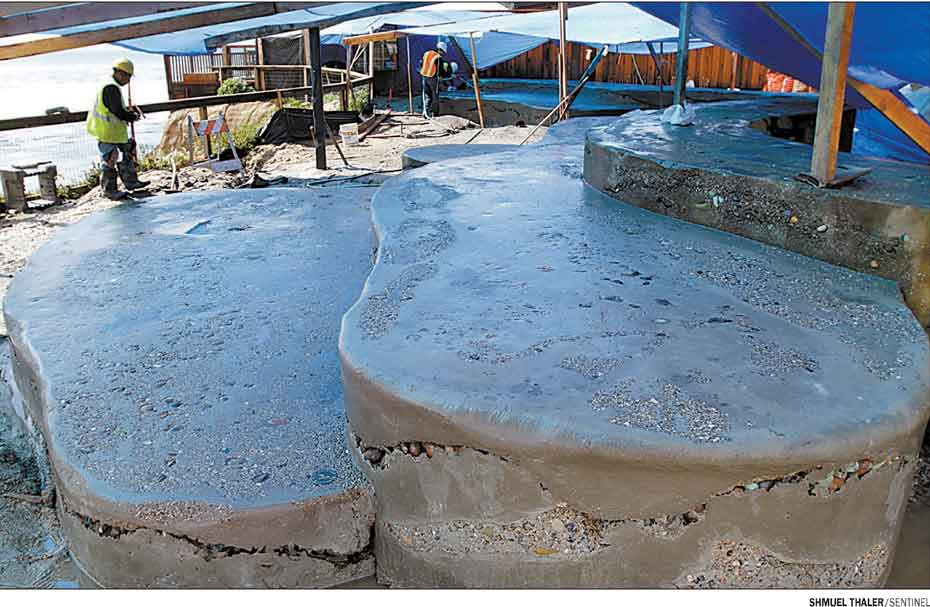 PLEASURE POINT - Concrete terraces are nearing completion at Pleasure Point Park along East Cliff Drive. The project is one of the last projects funded by the Redevelopment Agency. The terraces mimic the geostrata of the ocean shelves of the Monterey Bay and incorporate stained concrete fossil replicas that came from the bay, including a 5-million-year-old whale fossil, according to Tom Ralston of Tom Ralston Concrete, who is constructing the project.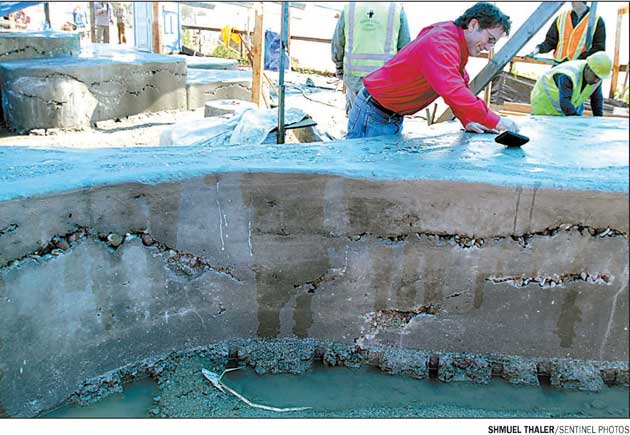 ABOVE: Tom Ralston works with his crew getting the terraced concrete 'shelves' along East Cliff Drive at Pleasure Point Park ready for completion on Friday. LEFT: Real shells, shark teeth and sea glass are embeded in concrete 'shelves' from which there will be an uninterrupted view of surfers riding the Pleasure Point waves.