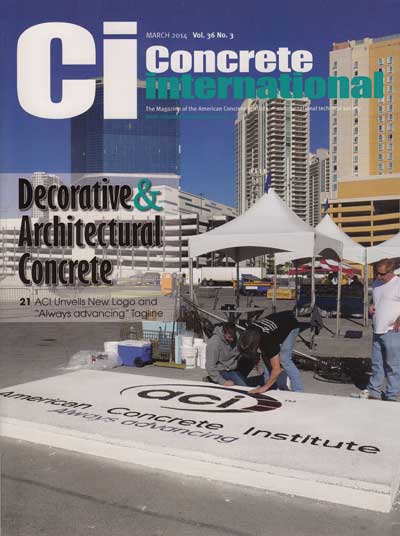 Decorative Concrete Council Award Winners for 2014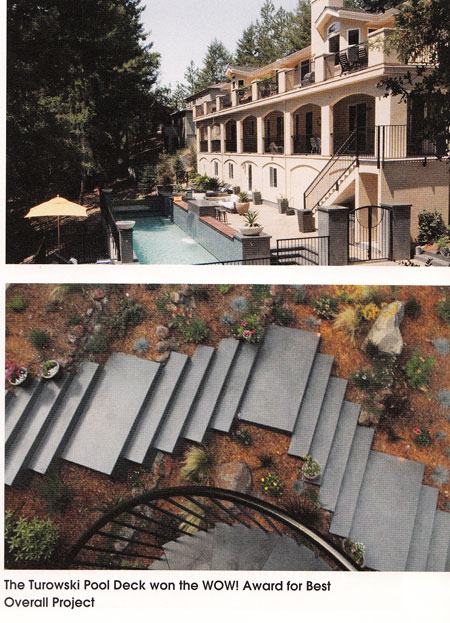 The Decorative Concrete Council, a specialty council of the American Society of Concrete Contractors, St. Louis, MO, has announced the winners of its Sixth Annual Decorative Concrete Awards competition. The winners were recognized at a ceremony at World of Concrete, Las Vegas, NV, on January 22, 2014.
The Turowski Pool Deck by Tom Ralston Concrete, Santa Cruz, CA, won the WOW! Award for Best Overall Project. Cast-in-place stamped concrete, countertops, decorative and structural walls, firebowls, a large fire pit, and a swimming pool were part of this challenging residential landscape, built into a hillside adjacent to the owner's home.
Cast-In-Place Special Finishes, Under 5000 Square Feet
First place, Tom Ralston Concrete, Santa Cruz, CA for Pott Hardscape
Second place, Angus McMillan Concrete Ltd., Hanstings, MZ for William Nelson Skate Park
Concrete Artistry, Under 5000 Square Feet
First place, Progressive Hardscapes, Phoenix, AZ, for Tucson Streetcar Station
Second place, Tom Ralston Concrete, Santa Cruz, CA for Cowell's Garden
Multiple Applications, Under 5000 Square Feet
First place, Tom Ralston Concrete, Santa Cruz, CA for Turowski Pool Deck
Second place, Honestone, Tuggerah, NSW, Australia, for Burnett Residence