News
Details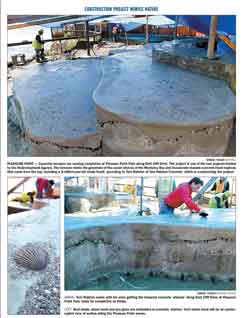 Tom Ralston Concrete contractors were contracted to develop nature based seating at Pleasure Point. Santa Cruz Sentinel features the project on the front page of the April 14, 2012 issue of the paper.
Details
Saturday, July 16, 2011
San Jose Mercury News
CONCRETE Moves Uptown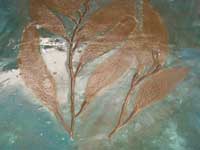 Inside homes, the gray industrial sidewalk component becomes a colorful, functional work of art. By Joan Morris
Concrete, that construction world staple that fills driveways and discolors the cityscape with its industrial grayness, is showing up in an unusual place these days—inside our homes.
But it's not the cold, bland concrete your may envision. In the hands of artisans—and with the use of dyes, acid, minerals, molds, forms, textures, finishes, polishes and sealers—concrete has moved seamlessly into kitchen countertops, bathroom vanities, showers, fireplaces, even interior floors. It's also a surprising green choice because old concrete can be recycled into new.